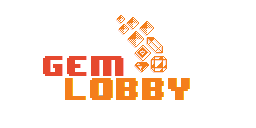 GemLobby
TFM Alpha Game.
Action video game with touches of Tower defense in which you play a Megacorporation worker who collects and sells gems that you will have to extract from planets full of this material and other threats.

Two-dimensional shooting game that exploits the possibilities of Tower Defense without forgetting to burst a couple of enemies along the way
Controls
Use WASD to Move
Mouse to Look
LeftMouseButton To shoot
RIghtMouseButton To Deploy a Turret
E Near to Turret to Grab the Turret.